Slope Statistics:

Summit Elevation 1,465 feet
Base Elevation 1,290 feet
Vertical Drop 175 feet
Acreage 23 acres
Average snowfall 102" annually
Runs

- Easy Street - A fun green run that wraps around the western side of the hill and along route 608.
- Show Off - A great intermediate blue hill with amazing views of the big creek valley.
- Estes Bowl - There's a reason why we call it the bowl - just gaze to the bottom of this black diamond run.
- Zot - Nearly vertical double black diamond nestled in between the trees.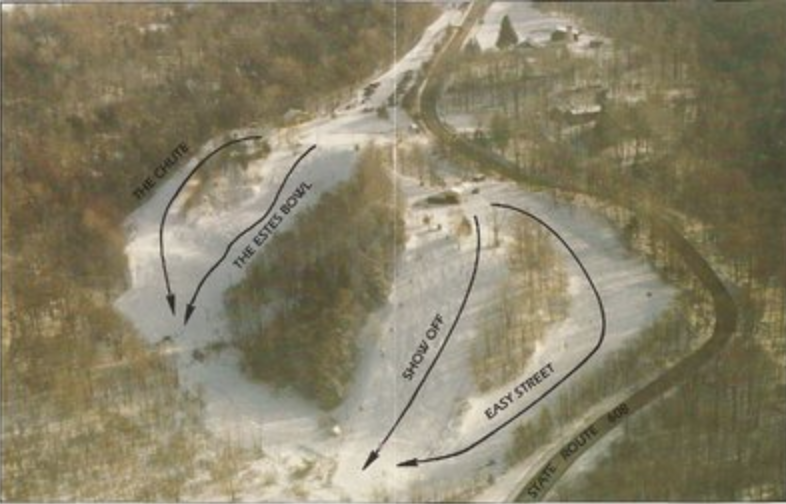 Photo Credits: https://skimap.org/SkiAreas/view/3269